Every business looks for definitive solutions to boost efficiency and increase productivity in carrying out everyday business operations. For most business executives, deciding whether to use Office 365 or Google Apps can be a tough decision to make.
Ultimately though, many make this decision based on the size of their enterprise and the expected growth of the business. That being said, how can a business decide to use either of these two:
What are the factors to consider when deciding whether to use Office 365 or Google Apps?
What features of each should an entrepreneur consider when making his/her final decision?
What are the features absent in one and present in the other that could influence this decision?
Factors to consider when choosing Office 365 or Google Apps
Subscription costs
Familiarity of employees with each platform
Percentage of employees already using either platform
Support, training and maintenance costs of each platform
Future plans of a cloud migration
Subscription costs
For most businesses, the cost of subscription will be weighed against how much time and money it would save by using a given subscription option.
Google Apps, now referred to as G Suite, has two subscription options:
G Suite Basic – at $5 per month
G Suite Business – at $10 per month
Office 365 has seven subscription options:
Office 365 Business Essentials – at $6 per month
Office 365 Business – at $10 per month
Office 365 Business Premium – at $15 per month
Office 365 ProPlus – at $12 per month
Office 365 Enterprise E1 – at $8 per month
Office 365 Enterprise E3 – at $20 per month
Office 365 Enterprise E5 – at $35 per month
For most users, however, the main comparison between G Suite and Office 365 is:
The $5 a month G Suite Basic plan versus the $6 a month Office Business Essentials plan
A business gets 30GB of storage space with Google's G Suite Basic plan while Office Business Essentials offers 1TB of storage space. The Office Business Essentials plan includes a 50GB mailbox for each user while Google Apps basic plan counts the space emails use towards the 30GB total.
The $10 G Suite Business plan versus the $20 a month Office 365 Enterprise E3 plan
A subscription to Google Apps Business plan includes unlimited space if the users are 5 or more while Microsoft's Office 365 Enterprise e3 plan offers 1TB to each user.
Familiarity of employees with each platform
If most employees in a business are young, it might make more sense to use Google Apps than Office 365. This is because young people prefer working in web browsers with no need to do software installations on their Macs and PCs.
Additionally, most universities, colleges and other educational institutions use Google Apps, meaning their graduates will by default prefer to work using the same tools they were using in college.
Percentage of employees already using either platform
Making a switch from Google Apps to Office 365 or vice versa can be quite disrupting. Therefore, a business should consider how many of its employees use either of the two platforms on a daily basis and how much disruption of business activities a switch would cause.
Given that each platform has significant advantages over the other, it might be preferable to stick with the platform that more people are already using than embarking on a sanguine mirage that most migrations turn out to be.
Support, training and maintenance costs of each platform
Almost everything about Office 365 requires some level of technical knowhow. Moreover, a business would need to budget the cost of maintaining backups, exchange seats and servers. These costs can add up to significantly high sums that may prove unmanageable, especially for small and mid-sized enterprises.
On the other hand, migrating to Google Apps could mean retraining employees on how to do simple tasks they could easily do with Microsoft Office. Furthermore, the costs of third party solutions (PDF) that businesses have to buy to make the most of Google Apps can add up to big numbers.
Future plans of a cloud migration
A business can lose its bearing if it conducts a cloud migration without proper preparations. These preparations include training employees on how to carry out their tasks on the new platform and how to stay safe in the cyberspace.
Therefore, if a business plans to migrate to the cloud some time in future, the leadership could consider encouraging employees to start using the platform the business will switch to for some of their daily tasks. This would go a long way in getting them acquainted with the platform and significantly ease the process when the time to migrate finally comes.
Office 365 Features
Collaboration
Office 365 makes collaboration easy. Since it is based in the cloud, several users can edit a single document at the same time. Every change made to the document as well the person doing the edits are viewable in real time.
Skype Chat
This feature takes collaboration to a whole new level. Using Skype chat, people working on a document can converse through the editing process. What's more, it's possible to continue with chats even after closing the document.
Using links in place of attachments
With the Office 365 Business package, users need not attach a document to send it to another user. They can just send the person a link. Instead of sending the file as an attachment, the file is uploaded to the cloud.
The difference between this feature and other similar ones in other cloud storage platforms is that Microsoft Outlook automatically grants editing permissions to anyone that a user sends a link to. That said, there is also the option of changing those permissions.
Easy personal to business account switch
Android's OneDrive app allows users to make an easy switch from personal to business OneDrive accounts and vice versa. All a user has to do is link the two accounts. This action will enable the seamless toggle between the two accounts.
Turning notes to Calendars
Office 365 makes it possible for a user to turn their notes into tasks within their calendar. Many people are in the habit of creating notes on tasks they need to complete. Converting these tasks to to-do lists and adding them to the calendar with reminders and deadlines is pretty easy.
There is also the option of adding more details including location and attendees. Furthermore, a user has the option to send these calendar notes to other collaborators via email.
Image suggest
Through Bing image search, a user of Sway presentation software receives image suggestions based on whatever words that are in the presentation. This suggestion tool automatically updates its suggestions as a user makes revisions and edits to their work.
Scribbles to text/drawings converter
In Office 365, converting scribbles to text and scribbles to drawings is extremely easy. A user scribbles down some notes in OneNote and the application tries to guess which sentences belong together. In the event that OneNote's guess is wrong, the user can fix the mistake.
To fix the mistake, all a user has to do is circle the area he intends to edit using the Lasso tool and start editing. He could also use the 'ink to text' or 'math' option to convert the handwritings into regular text and numbers.
Inbox self-decluttering
Office 365 users can teach their email inbox how to identify clutter and spam and move them to the clutter folder. For users who like a clean inbox free of spam and other clutter emails, this feature is particularly charming.
The user sets all the rules that the clutter feature uses to determine which emails will be automatically sent to the clutter folder. Moving emails to the clutter folder is not deleting the emails, so a user can always open the folder and read the emails whenever he wants.
Ignore reply-all conversations
Some people find reply-all conversations distracting and annoying. To deal with this, Office 365 include an ignore reply-all conversations option.
This is a great way of not having to read emails received simply because of being part of a big group conversation. When a user clicks ignore, he stops receiving any email that is sent to everyone in the conversation.
Email and document signatures
It is no longer necessary for Office 365 users to print documents, sign them and then scan or fax them. Outlook provides an easier way of signing documents: DocuSign.
This is a free signature app that allows users to sign their documents electronically. In addition, a user can use DocuSign to collect other people's signatures.
Creating a laser pointer from the PC mouse
An Office 365 user can convert his mouse into a laser pointer by instructing PowerPoint to change the mouse pointer to a red dot icon that he can use to point to certain sections of his presentation.
Data to map conversion
Power Map is a new feature in Office 365 Excel that lets users convert data in excel sheets into images. In fact, the feature can even add excel geographic data into 3D maps.
Better graphs, pivot tables and charts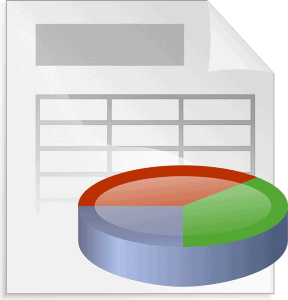 Many Excel users value the functionality that allows them to turn their data into charts. Now, Microsoft Office 365 has introduced a new feature referred to as Quick Analysis.
This feature lets Excel users to quickly click and see the various ways available for them to present their data, including pivot tables, charts, and graphs.
Automatic data re-formatting in Excel
The automatic re-formatting feature is a favorite for many excel users who often do data refilling. The Flash Fill feature notes the changes a user is making and presents an automatically filled version of the data for the user to okay.
The user checks to see if Flash Fill has adjusted his data the way he intended. If so, he accepts the changes and Excel reformats the entire sheet in line with the approved changes.
PDF editing
To edit a PDF document a Microsoft Office 365 user only needs convert the PDF into Microsoft Word. This helps him avoid the formatting challenges that come with copy and pasting text and data from PDF to Word.
Additionally, users can save a portion of a Word document or the whole of it as PDF. The option of password protecting these PDFs is also a favorite feature for many Office 365 users.
G Suite (Google Apps for Work) features
Assigning action items
Google is using Natural Language Processing to make the process of assigning tasks to employees easier. According to a report by McKinsey Global Institute, employees spend a considerable amount of time every week (20% of work week) looking for certain information within the business system and tracking colleagues when they need certain questions answered.
The Action Item feature has streamlined this process.  By simply typing something like "John to give a presentation on digital marketing," Google Docs interprets this message and goes ahead to assign this task to John.
Moreover, it is possible to assign action items to people by mentioning them in comments and checking the Action Item box. The person will receive a notification email regarding the assigned task.
Google Forms
In Google Apps for Work, Forms can now analyze a user's line of questioning and predict other questions he could ask in Google Forms.
Furthermore, Forms can suggest a number of potential responses that the questions could elicit and present them to the user to choose the ones closest to what he is looking for.
Google says this tech saves businesses 25% of the time that would have otherwise been spent creating these forms.
Improved functionality with voice commands
G Suite users can delete words, change the color of text, add comments, insert links and more using voice commands.
Toggling between apps
One big issue many Google Apps users have complained in the past is the cumbersome nature of the process of switching from one app to another. This is now a thing of the past thanks to a teaming app of G Suite with Slack.
Now, all users need to do is simply click the plus ('+') button they can see in Slack. This will bring the user files from Drive to the Slack conversation.
The table below shows the services a business gets from using Microsoft's Office 365 compared to Google Apps for Work.
| | | |
| --- | --- | --- |
| Feature | G Suite | Office 365 |
| Documents | Docs | Word |
| Spreadsheets | Sheets | Excel |
| Presentations | Slides | PowerPoint |
| Print Publications | ____ | Publisher |
| Email | Gmail | Exchange Online |
| Calendars | Calendar | Exchange Online (Outlook) |
| Contacts | Contacts | Exchange Online (Outlook) |
| Notes | Keep | OneNote |
| Web conferencing and Audio/Video Calls | Hangouts | Skype for Business |
| Instant Messaging | Hangouts | Skype for Business |
| Databases | ___ | Access |
| Online storage | Drive | OneDrive |
| Document libraries and collaboration sites | Sites | SharePoint Online |
Office 365 Advantages Over G Suite
Healthcare, Education and Public Compliance
While Office 365 meets HIPAA compliance, Google Apps users have to deactivate Additional Services to be HIPAA compliant. Microsoft has also signed a pledge to safeguard the privacy of students as a way of being education compliant.
This comes at the backdrop of Google's litigation concerning "sneaky" profiles in Google Apps that could be used to target students in ads.
Furthermore, Microsoft complies with law enforcement requirements like background checks of employees who are granted access to customer content through SharePoint Online, Exchange Online, Skype for Business Online, etc.
Google, on the other hand, has not made any pledge to do background checks of its employees before giving them access to customer content on its G Suite platform.
Easy document uploading
Because Office 365 uses native OpenXML format for files, users need not export or import, making sure that the document online is exactly the same as the one offline including the way they are formatted. Therefore, seamless editing on the cloud or on the desktop is possible.
Familiar products
There are several other Microsoft products that are already popular in the marketplace, including SharePoint, Lync servers and Exchange. This makes Office 365 a relatively easy and obvious move than Google Apps for Work.
Easy cloud and on-premise integration
Through Office 365, businesses can host some of their data in their own centers and have the rest hosted in the cloud since each platform will use the same security, the same products, etc. This is quite different with G Suite which is only available via the web.
G Suite advantages over Office 365
Better for team collaboration
In today's business environments, every business encourages its employees to collaborate in the various departments for increased productivity.
This makes Google Apps, which is designed for teams, to stand out. Moreover, users don't have to buy an additional license to collaborate; having a Google account is all it takes.
Flexibility across different devices and platforms
While Office 365 works best in a Windows environment, G Suite is designed to work perfectly on any operating system or device, making sharing and toggling between devices easy and devoid of hitches.
Simple and affordable
The seven different Office 365 plans are an unnecessary complication for most people. G Suite has only two options, making it easy for users to make a decision. Besides, Google Apps for Work is cheaper with no requirement to enter into a long-term contract.
No installations and maintenance
By simply refreshing his browser, a G Suite user gets the latest tools in the latest innovations from Google. Sometimes users have received over 100 new features in a single year. Google undertakes all maintenance processes on the go and never requires users to upgrade at a fee.